By Zafar Ahmed Khan
---
The federal government on Saturday announced a declaration of a national emergency after a months-long locust attack on agriculture products. The locus swarms had attacked standing crops in southern parts of the country in desert and arid areas of Sindh and Balochistan.
According to Food Security Commissioner Dr. Waseem, locusts are present on 16 million square kilometres in the country; 35 per cent in Sindh and 15 per cent in Punjab. So far the government has surveyed 0.9 million 16 thousand hectares and treated 0.3 million hectares.
Earlier in December 2019 locusts swarmed over the buildings, houses and the very few remaining trees of the mega city of Karachi. They were in millions and had almost covered the sky scaring the people for whom it was an unusual thing. People even started calling the insect's torment of God on them for their sins.

They had flocked from the desert of Tharparkar and entered the city from the eastern side of Malir making their way towards central and southern Karachi.

They attacked and destroyed the vegetable crops and plants of Malir and then headed towards the concrete buildings and infrastructure of the city scaring the people of the overcrowded areas of Korangi, Hassan Square, Shah Faisal Colony, Bahaudarabad, Nazimabad areas of the city and stayed two days in Karachi which disturbed the life of civilians and bounded them to stayed at homes. 
Due to the locusts' attack in Karachi, the Quaid-e-Azam Trophy match between Sindh and the Northern area at the National Stadium was also interrupted when locusts swarmed up in the stadium.
The people in Lyari would love to eat locusts as their favourite dish, said Rafiq Baloch, a veteran Journalist based in Karachi. Recently locusts came to Karachi after 40 years, he said.
"In 1980 we used to send the dry locusts from Karachi to the United Arab Emirates (UAE) for our relatives as gifts, said Rafiq Baloch, a senior Journalist living in Lyari. My grandmother prepared different dishes of locusts for us by frying and with plain rice which Baloch people mostly preferred to eat," he said.
The Arabic people in the UAE and Saudi Arabia preferred the locusts to eat as a special dish in their meal in daily routine. These locusts are very costly to sell in Saudi Arabia and the Middle East, said Baloch.

Since most of us have witnessed the incredible sight of "Swarms of Grasshopper "in Karachi, said Nadia Hussain, a local resident living in Shah Faisal Colony. She said that she had never seen a such swarm of locusts in her life in Karachi.

Nadia said that half of us would be unaware of the fact behind it and take this locust attack as a joke and be busy making videos instead of being fearful. This locust's attack might be tormenting all of us from Allah SWT, she cried.

Topography

A plague of locusts is a devastating natural disaster. These infestations have been feared and revered throughout history. Unfortunately, they still wreak havoc today.

Swarming: Locusts are related to grasshoppers and the two insects look similar. However, locust behaviour can be something else entirely. Locusts are sometimes solitary insects with lifestyles much like grasshoppers. But locusts have another behavioural phase called the gregarious phase. When environmental conditions produce many green plants and promote breeding, locusts can congregate into thick, mobile, ravenous swarms.

Impact on Agriculture:
Locust swarms devastate crops and cause major agricultural damage and attendant human misery—famine and starvation. They occur in many parts of the world, but today locusts are most destructive in the sustenance farming regions of Africa. The desert locust (Schistocerca gregaria) is notorious. Found in Africa, the Middle East and Asia. They inhabit some 60 countries and can cover one-fifth of Earth's land surface. Desert locust plagues may threaten the economic livelihood of one-tenth of the world's humans.

A desert locust swarm can be 460 square miles in size and pack between 40 and 80 million locusts into less than half a square mile. Each locust can eat its weight in plants each day, so a swarm of such size would eat 423 million pounds of plants every day.

Distance Traveled:
Like the individual animals within them, locust swarms are typically in motion and can cover vast distances. In 1954, a swarm flew from northwest Africa to Great Britain. In 1988, another made the lengthy trek from West Africa to the Caribbean.
Manooj Kumar 38, a farmer in Umerkot, said that locusts attacked Chachro and 30 other villages in Tharparkar. Millet clots including grains, wheat, Moong, leaves and indigenous fruits destroyed by locusts in the Thar Desert, he said.

Locusts entered in Dadu, Khairpur, and Sukkur districts in Sindh in early June 2019. Then these insects spread to other parts of the province, including Sanghar, Achhro Thar, and Tharparkar desert said Manooj.

These locusts present in Tharparkar for the past two months and breeding their babies in the desert area of Thar, said Kumar, a farmer belonging to the Hindu community, adding that these locusts came from the Indian deserted area of Rajasthan. 80 per cent of the agricultural land affected by these locusts in Tharparkar, he said.

The locust swarm is one of the biggest torment of Allah SWT on Egyptian Pharaoh in ancient times, said Mufti Muhammad Zubair, a religious scholar based in Karachi. In Surah Al-A'raf verse 133 Allah SWT said So We sent on them: the flood, the locusts, the lice, the frogs, and the blood as torment on Pharaoh, he cited.

When locusts destroyed their crops, trees, and leaves and even destroyed the doors of the Pharaoh Nation as Allah tormented on them, mentioned in Surah Al- A'raf said Mufti Zubair.

Aerial sprays conducted in Khairpur had not been effective so far, as locusts had moved to 50 points in the district from 30 points one week ago, said Serai Nisar Hussain Khaskheli, the President of Sindh Chamber of Agriculture District Khairpur, "Starting from Nara and Mirwah talukas, it has entered into Kot Diji taluka desert as well," he said.

Only two vehicles were participating in the spray, while the locust population had reached an alarming number, said Nasir Hussain.

The last locust attack was recorded in 1993 in Khairpur deserted areas, which had entered from India. "Now, it is going towards India. It started from Saudi Arabia, Yemen and Iran," Nasir said.

In a video message, Sindh Agriculture Minister Ismail Raho suggested the people of Karachi catch the locusts prepare their Biryani and eat this delicious dish.

Ismail Raho said that the Sindh agriculture department had already taken bold initiatives to combat the locusts' attack on crops not only in Karachi as well in the rest of Sindh Province. The Sindh government has launched fumigation for locusts in Karachi as they have seen locusts flying in the city, he said. The people should not be scared of these grasshoppers as they will not harm them, said Raho.    

The Ministry of National Food Security and Research's Department of Plant Protection (DPP) entomologist in Sindh Shahbaz said no damage to crops was reported by the Department of Plant Protection as locusts attack in Karachi and the rest of the Province. The direction of locusts was east to west and due to the sunset these locusts stayed in Karachi for two days, he said.

"We have saved one million hectares from locusts attack from March to November 15, 2019, in Cholistan, Rahim Yar Khan, Bahawalpur and many areas of Thar Desert," said Shahbaz a government entomologist in Karachi.  
India has controlled 3 million hectares of land and Iran through spraying and using different techniques saved 7 million hectares of land from locust attack, said Shahbaz. 
About author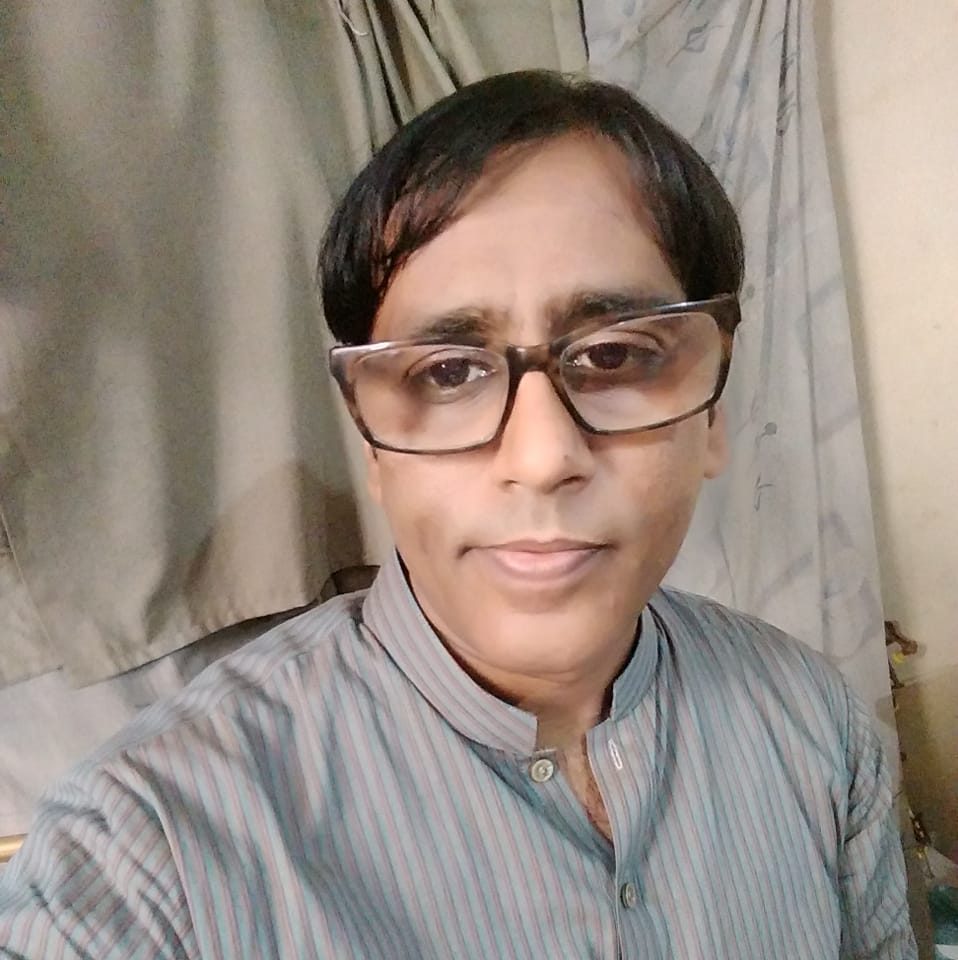 Mr. Zafar Ahmed Khan is a journalist based in Karachi. He contributes to various English and Urdu publications like Balochistan Express, Friday Times, The News on Sunday and Dawn. He can be reached at zafarkhan.khan52@gmail.com on Twitter @Zafar_Khan5